Introduction
No one likes the dark, and when the lights go out at home or some other place you are at night, panic strikes fast. The first thing we do is try to find a source of light. It may be candles or more commonly a flashlight that we all scurry to get in our hands. But what do you know about this device? In this article let us look at how it is made and its uses.
What is a flashlight?
It is a portable handheld device that includes the following parts. A bulb, batteries, switch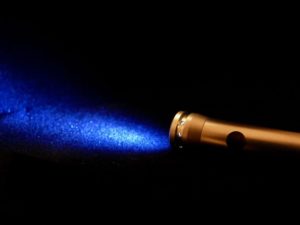 and the case which they are housed in. Each part plays an important role. Let's look at them individually.
The bulb
Flashlights come in various sizes and models. The bulbs used can also vary, but incandescent and LED bulbs are what you will find being regularly used. Most modern versions of the flashlight will use the LED's because they consume less power and give out a bright light.
The Batteries
You will find that flashlights commonly use disposable batteries. But there are many that have rechargeable ones. You can also find many that use manual charging with a crank or solar power. The usage time provided will depend on the quality of the battery and the type of bulb used.
The switch
This is what is used to turn the flashlight on or off. You can find switches that slide, rock and are pushed to operate a flashlight. IF you want to buy a torch, you must select one that is suitable for your use.
The casing
If you look online, there are thousands of models of flashlights available. Some are meant for use in the home while others are meant to be used in harsh situations. There is a huge difference in the casing when it comes to these two uses. The ones we see in a home are made with plastic while the tactical flashlights are made from high-grade aluminum and can withstand shock and are even water resistant,
Where to buy
You can find these devices in almost every store, but if you want one for a particular purpose like camping or to use in law enforcement, you have to buy specialized models that are available online. A simple search will show you many options and you can purchase the one that you need.