Education Tech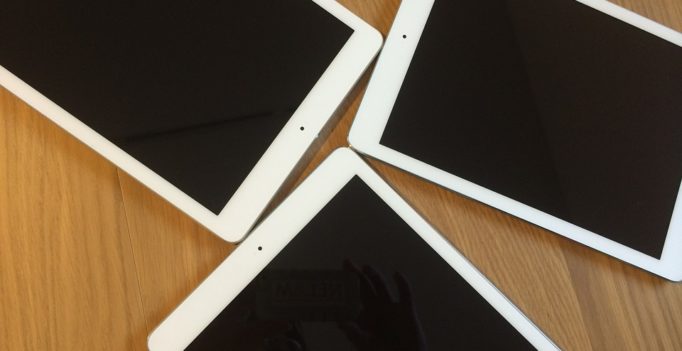 There are numerous awesome benefits when using a tablet PC, but more so regarding education and learning. Tablets are ideal for their mobility, broader accessibility, interactive education, noiseless operation, and also varied functions.
Benefits of tablets in education
Mobility
This is probably why the use of tablet computers is very popular, and various firms have jumped on the bandwagon and created models of their own. Utilizing tablet computers in schooling enables lecturers and students to bring their documents and information around with them effortlessly so that they will always have the things they need close at hand as they transfer from venue to venue.
Broad accessibility
The majority of tablets are equipped with Wi-Fi access; hence, connecting its users to an arena of knowledge and also educational help. This will no doubt open up doors for students as well as lecturers alike to get more insights on subjects and also topics discussed. It'll also open up the possibility for forums and conferences with people from other locations and study institutions.
Interactive education
Tablet computers not just offer endless hours of fun with the several games and also Internet services available at the touch of a finger, they also offer a platform for a more fun learning experience. Programs come alive at a click of a button or a touch of a finger, and students could experience learning in a completely new dimension which will open up their minds to be more receptive to the information conveyed since research has indicated that visual-spatial strategies are best for aiding concentration and focus.
Silent operation
Using a tablet computer removes the need to type on a keyboard, and thus removes the often noisy clattering of fingernails on keys. This allows for better focus because the class will not be distracted by the constant tapping of keys. Moreover, during the private study, students could be asked to use headphones while enjoying audio clips that will aid improve their studies. This allows for pupils from different levels of study to sit in a similar class, but perform activities that are appropriate to their particular levels.
Different capabilities
A tablet has the ability of a
computer packed into a slim style. Therefore, educators could utilize these as a teaching aid, but also as a unit to store files, take attendance, keep level scores and even access tests. This help keeps things organized, and it also eradicates the necessity for educators to bring around a lot of stuff each time they enter a new class.…