Drones are unmanned aircraft systems that have become an important part in carrying out some activities in our day to day lives.Drones have been given many different names such as attack or killer drones.The names depend on the uses of drones and their functionality.Drones have been very useful in spying, military services, and other operations. Modern high tech drones or flying machines are equipped with so many helpful and amazing features that a person is left spell-bound. They come with a mobile application or software application that allows a user to easily control their various functions and also make use of certain tools that make the overall experience more enjoyable, fruitful, and productive.
Benefits of drones
Drones save lives
In the event there is an occurrence of a man-made or a natural disaster, drones are put in positions where they can locate injured and stranded victims.Drones can also be used to survey the damage and assess the extent of the threat without risking the safety of rescuers.Drones are also mostly used in military activities. Drones have been used by military personnel for spying, and even if they are hunted down and destroyed, there are no lives that are lost.
Drones contribute to the maintenance of infrastructure
Inspecting the top of a tall building or the underside of a bridge can be hazardous and costly, but with the help of drones, such things are not difficult.The drones are simply deployed to the structure which needs to be assessed, they determine the condition of the structure and bring back feedback. Also, drones are used for photography and filming of films.This is because, drones are efficient, economical and safe.
Development of agriculture
The use of drones in the agricultural sector has b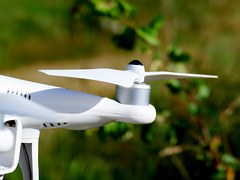 een adopted by farmers because it is very useful and profitable.This is because, pictures taken by drones are far much better as compared to images by cameras. The drones remain below the clouds, so this also proves to be beneficial in providing clear pictures of the field and thus making the assessment of the soil and crops much easier and more precise.Farmers have also adopted this new way because the cost of satellite imaging is high thus it is not affordable.
Supporting law enforcement
Law enforcement agencies use drones for tracking of suspects and searching for lost children.Drones are also used to monitor large crowds and assist in investigations regarding car accidents.